High-resolution Audio Support.
Discover the incredible fidelity of high resolution audio tracks with the ability to decode up to 24-bit/192-kHz ALAC, FLAC and WAV lossless files as well as DSD 2.8MHz and 5.6MHz tracks (the audiophile format of SACD) via the front panel USB port and network sources. Or, listen to other popular file types such as MP3.

SUPPORT FOR MAJOR VOICE CONTROL AGENTS.
Enjoy effortless voice control and total flexibility from the leading voice agents. Speak commands with Amazon Alexa , Google Assistant, Apple Siri and high-end smart home automation.

HEOS, Bluetooth, Wi-Fi and AirPlay 2 Capability.
Dual antenna system lets you stream the most popular music services via Bluetooth, AirPlay 2 or the HEOS app. Listen to your playlists on Spotify, Pandora, TuneIn, Deezer and more.

IMAX ENHANCED.
Get the most premium at-home entertainment experience with IMAX Enhanced—the latest technology program from IMAX that sets a new standard for image, sound, scale and content quality. Watch clearer pictures and brighter images. Feel immersive, heart-pounding audio delivered by DTS. See more picture on the largest screens. And experience premium content digitally remastered by IMAX.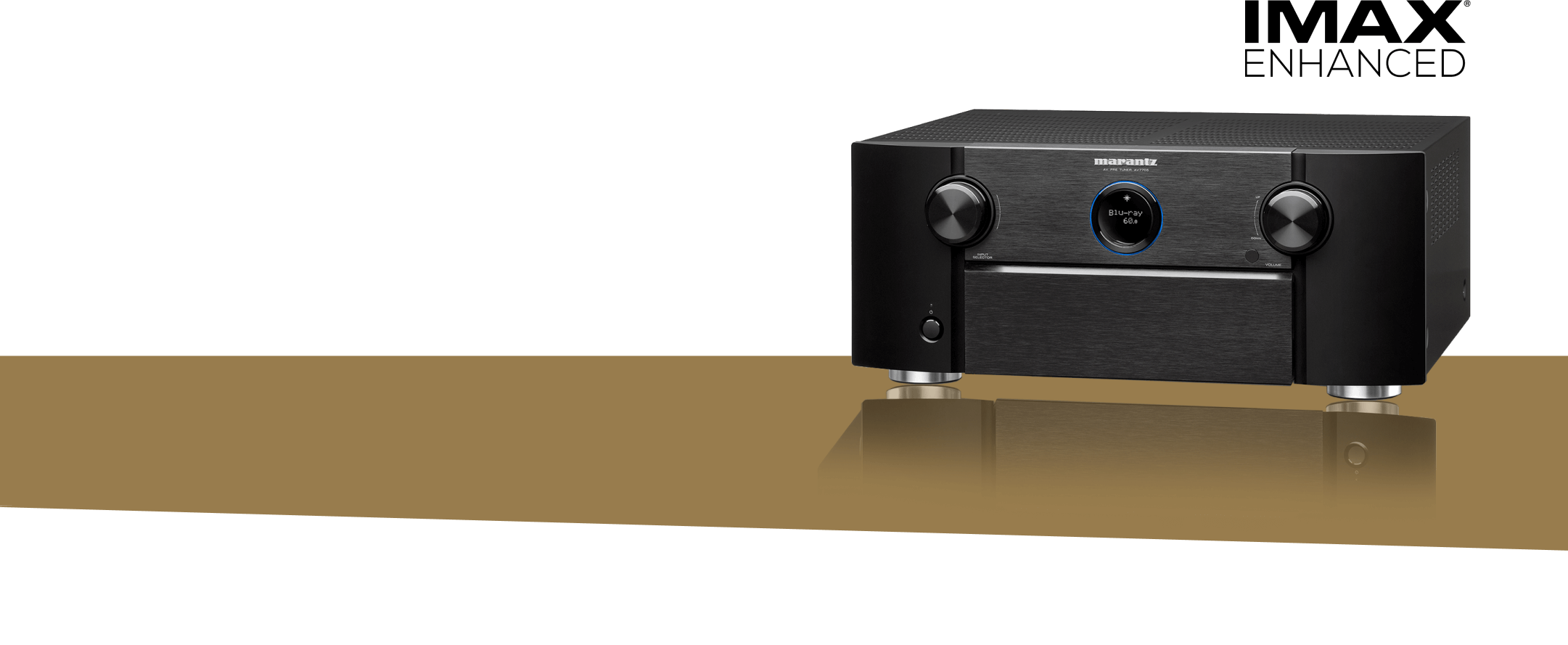 DOLBY ATMOS.
Immerse yourself in multi-dimensional audio with Dolby Atmos. Enjoy a 7.1.6 or 9.1.4 surround sound speaker system with as many as 6 overhead speakers or Dolby Atmos elevation speakers for the ultimate home theater experience.